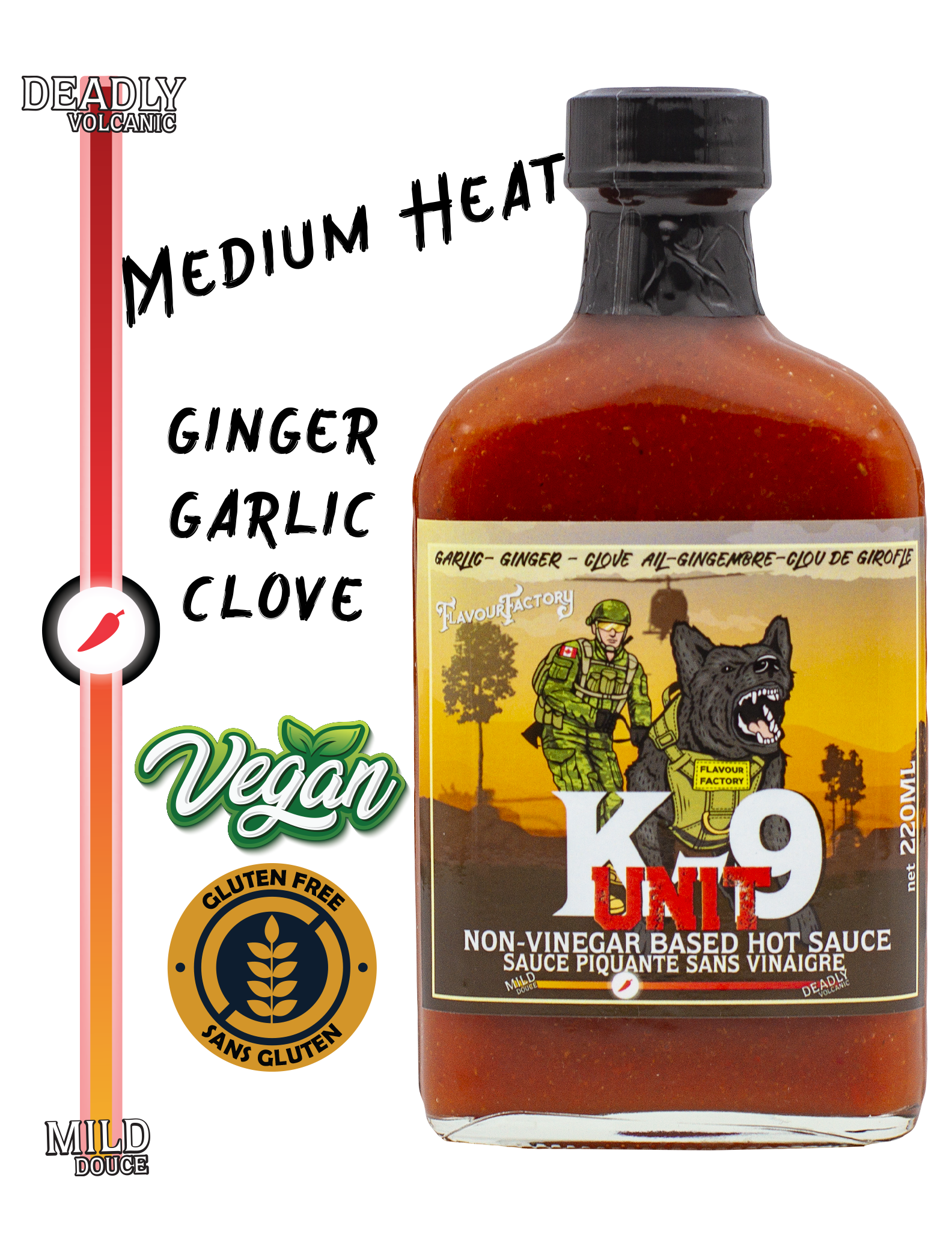 K-9 Unit Hot Sauce
Going back in ancient times rosemary is used to heal the human body. And ginger is the cure to all remedies. An aggressive bite that will never let you go. With a creative twist, this tomato based universal sauce can be used on everything, it will become your everyday with a medium to high heat.
GINGER, GARLIC, CLOVE
Dipping or Marinade pairs well with every meal. Mix it with Mayo and try it with your fires... yum.
MEATS: Everything, really this is good with everything!
VEGAN & GLUTEN FREE
Tomatoes (Crushed Tomatoes, Water, Salt, Citric Acid), Water, Sweet Bell Pepper, Onion, Apple Cider Vinegar, Salt, Sugar, Garlic Powder, Ginger Powder, Rosemary, Cloves, Chili Powder, Sorbic Acid.