European Flavour Factory is ready to work with businesses like yours! Buy our hot sauce wholesale, and let your customers experience the wide range of flavour profiles we offer. Whether you are a retailer or restauranteur, we serve all of Canada including the Lower Mainland, Metro Vancouver, Fraser Valley, Interior B.C., Okanagan, Kootenays, Southern Alberta, Northern Alberta, Central Alberta, Edmonton Metropolitan Region, Calgary Region, Calgary Metropolitan Region, Saskatchewan, Manitoba, Ontario, Quebec, Northwest Territories, Yukon.
We have the best and most unique HOT Sauces and BBQ Sauces on the market, and we are not afraid to be different. These sauces will be the new favourite add-ons for your customers. Our sauces double as marinade and dipping sauce, and they have a full range of heat and flavour to take your taste buds on a trip. European Flavour Factory sauces are made without using a vinegar base. Our sauces pack the right amount of flavour and heat into every bite. Keep it nice n' saucy with European Flavour Factory when you buy wholesale today!
1-litre Restaurant Packages are Now Available!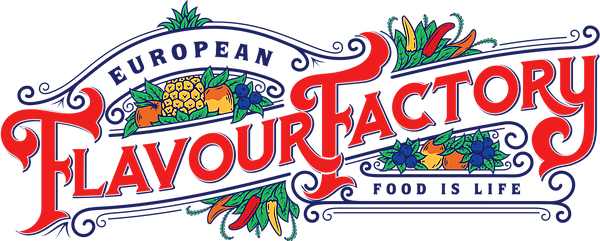 For more information on Wholesale please contact us below.