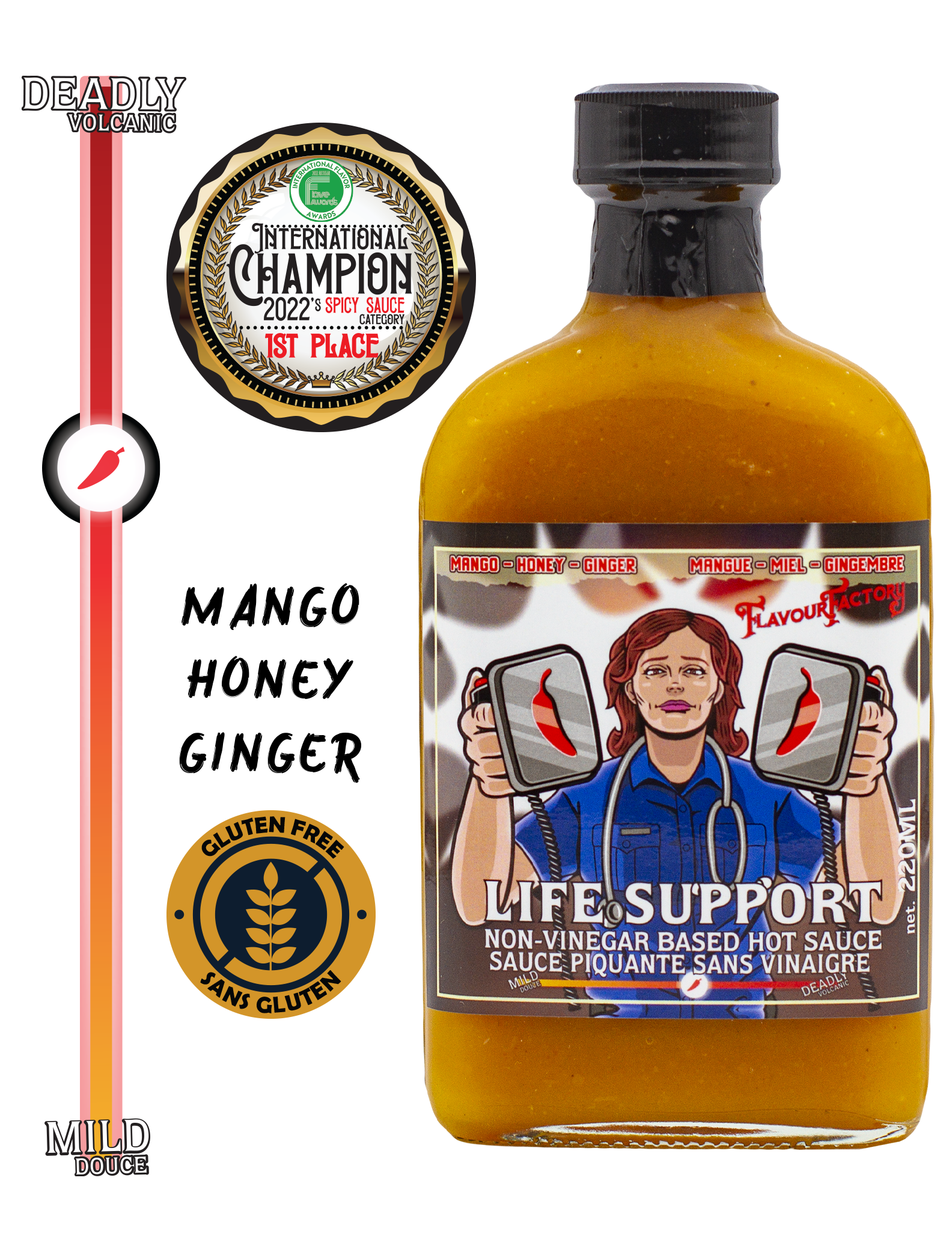 Life Support Hot Sauce
Starting off with the natural flavour of fresh Bell peppers with a sweet honey undertone. Never give up, this punch of flavour will recharge you. Hints of Mango with medium to high heat.
Mango, Honey, Ginger
Marinade, Dipping, try it with Squash. Mix it with Sauce-Squatch and it will blow your socks off.
MEATS: Chicken, Fish, Lamb, Goat, Beef, Pork, Seafood
GLUTEN FREE
Kesar Mango Pulp, Water, Sweet Bell Pepper, Onions, Apple Cider Vinegar, Citric Acid, Honey, Sugar, Ginger, Salt, Garlic Powder, Curry Powder, Ground Turmeric, Carolina Reaper Powder, Sorbic Acid