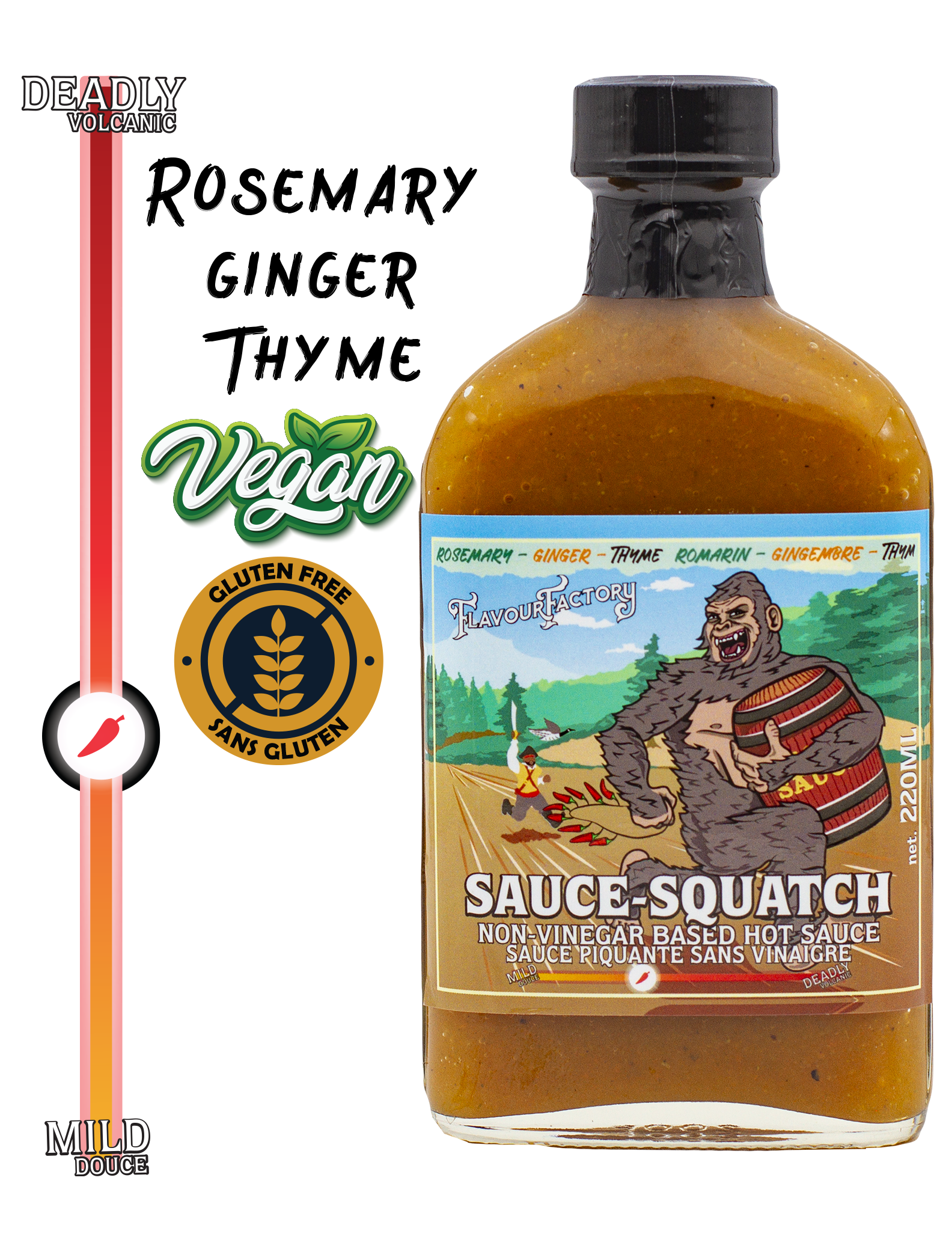 Sauce-Squatch Hot Sauce
Having trouble finding the right amount of heat? Let's wrap your mind around this Smokey flavored sweet bell pepper experience. Infused with Carolina Reaper with a hint of fresh greens and herbs.
GINGER, THYME, ROSEMARY
Dipping, Marinade. Mix it with mayo, salt, and pepper, and there you have your Potato Salad dressing. Oh, it's so good on top of eggs or with tofu...
MEATS: Beef, Pork, Chicken, Turkey, Seafood, Lamb
​​​​​​​VEGAN & GLUTEN FREE
Sweet Bell Pepper, Peas, Onions, Apple Cider Vinegar, Sugar, Salt, Carrots, Ginger Powder, Filtered Water, Garlic Powder, Rosemary, Pepper, Carolina Reaper Powder, Sorbic Acid, Thyme.