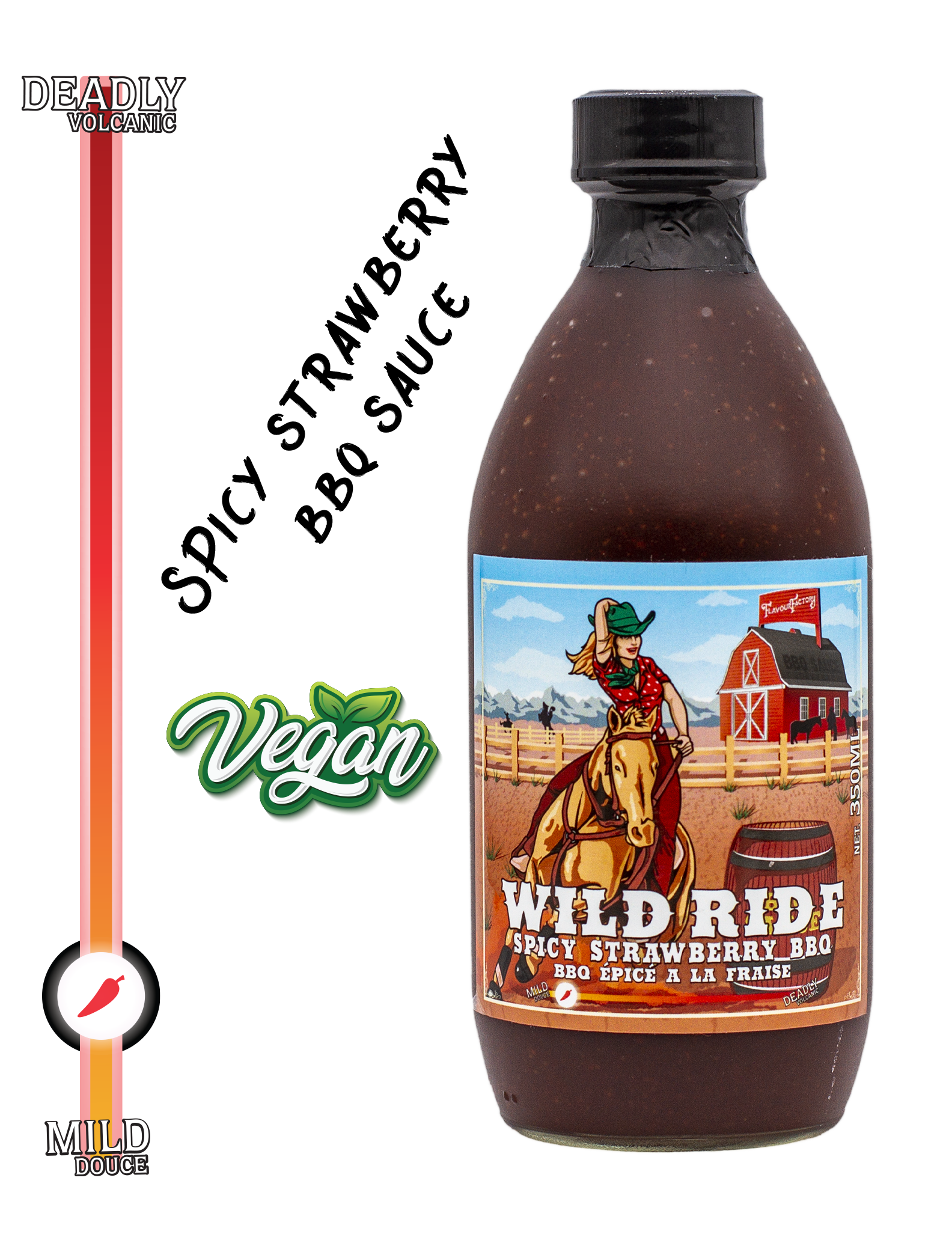 Wild Ride Spicy Strawberry BBQ Sauce
Our Limited edition Spicy BBQ sauce is made with BC grew Strawberry. Grab onto the saddle horn, you are up for a Wild Ride of Flavours. Starting with a nice balance of the sweet strawberry and smoke, then the gate opens and the beast lets loose, the perfect combination of heat, spice and flavour will keep you on the edge.
This Sauce calls for the grill. Pairs well with chicken, ribs, pork chops, kebobs.
Try it with Vanilla Ice Cream