Life Support Information Page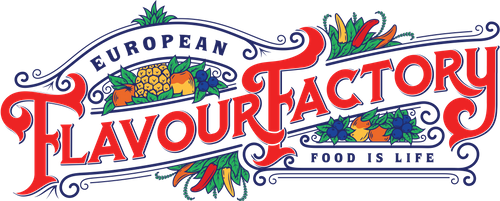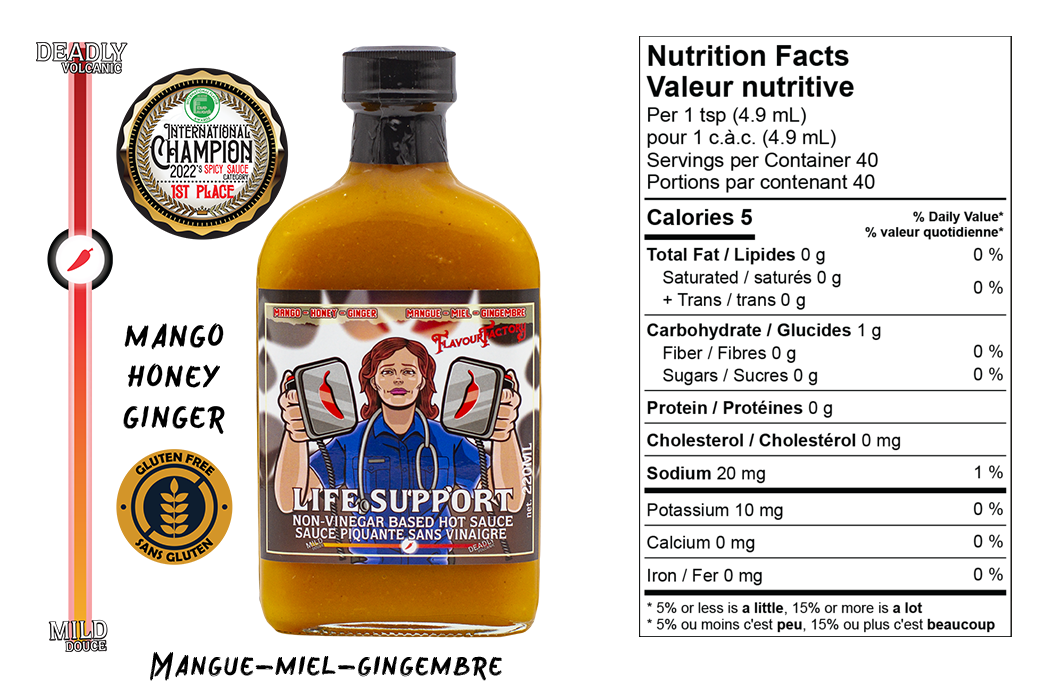 What is Life Support Hot Sauce?
Starting off with the natural flavour of fresh Bell peppers with a sweet honey undertone. Never give up, this punch of flavour will recharge you. Hints of Mango with medium to high heat.
World Champion! The Life Support Hot Sauce is the 2022 World Champion gold medalist in the Spicy Sauce category at the prestigious International Flave Awards.
Mango, Honey, Ginger
This stuff is quite HOT be careful!
Hot Wings, BBQ, Pizza, Steak, Roast, Soup, Chicken, Fish, Lamb, Goat, Beef, Pork, Seafood.
GLUTEN FREE&NON GMO
Kesar Mango Pulp, Water, Sweet Bell Pepper, Onions, Apple Cider Vinegar, Citric Acid, Honey, Sugar, Ginger, Salt, Garlic Powder, Curry Powder, Ground Turmeric, Carolina Reaper Powder, Sorbic Acid
Why Non-Vinegar Based?
Eliminating this base allows more flavours to be present and no added extracts are needed, which leads to an amazing culinary experience and excitement for your next meal!
You can use these sauces as Marinade, Dipping sauce, pasta sauce, salad dressing, or however you like it there are no limits!