Crossfire BBQ Information Page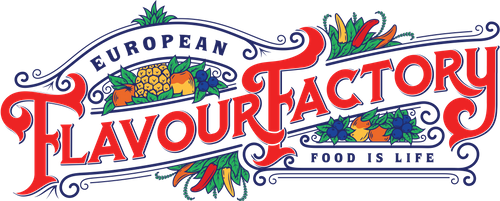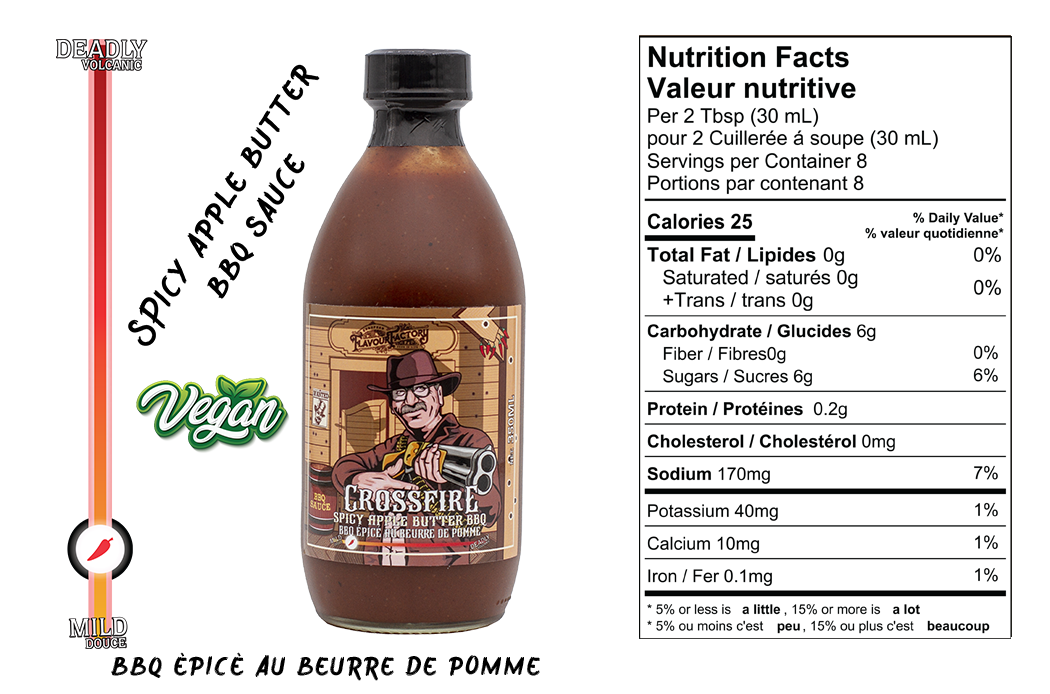 What is The Crossfire Spicy BBQ?
THE PERFECT BBQ SAUCE FOR EVERY SEASON. NOT TOO SWEET, JUST RIGHT!
THIS RICH, INCREDIBLE, ONE-OF-A-KIND, SPICY BBQ SAUCE, MADE WITH REAL APPLES WILL HAVE YOU COMING BACK FOR MORE. SWEET HOMEMADE APPLE BUTTER WITH NATURAL SMOKE WITH A LITTLE TWIST AT THE END. (LIKE EVERY GOOD MOVIE)
This stuff is addictive be careful!
Pour it on everything that you would typically use BBQ Sauce with, or you know what do whatever you want, I'm just a website, I can't tell you what to do... :D
VEGAN & NON-GMO
It contains Soy, Wheat, and Sulphites.
Apples, Tomatoes, Brown Sugar, Water, Apple Cider Vinegar, Soy Sauce, Salt, Pepper, Chipotle Powder, Sorbic Acid
Why Non-Vinegar Based?
Eliminating this base allows more flavours to be present and no added extracts are needed, which leads to an amazing culinary experience and excitement for your next meal!
You can use these sauces as Marinade, Dipping sauce, pasta sauce, salad dressing, or however you like it there are no limits!