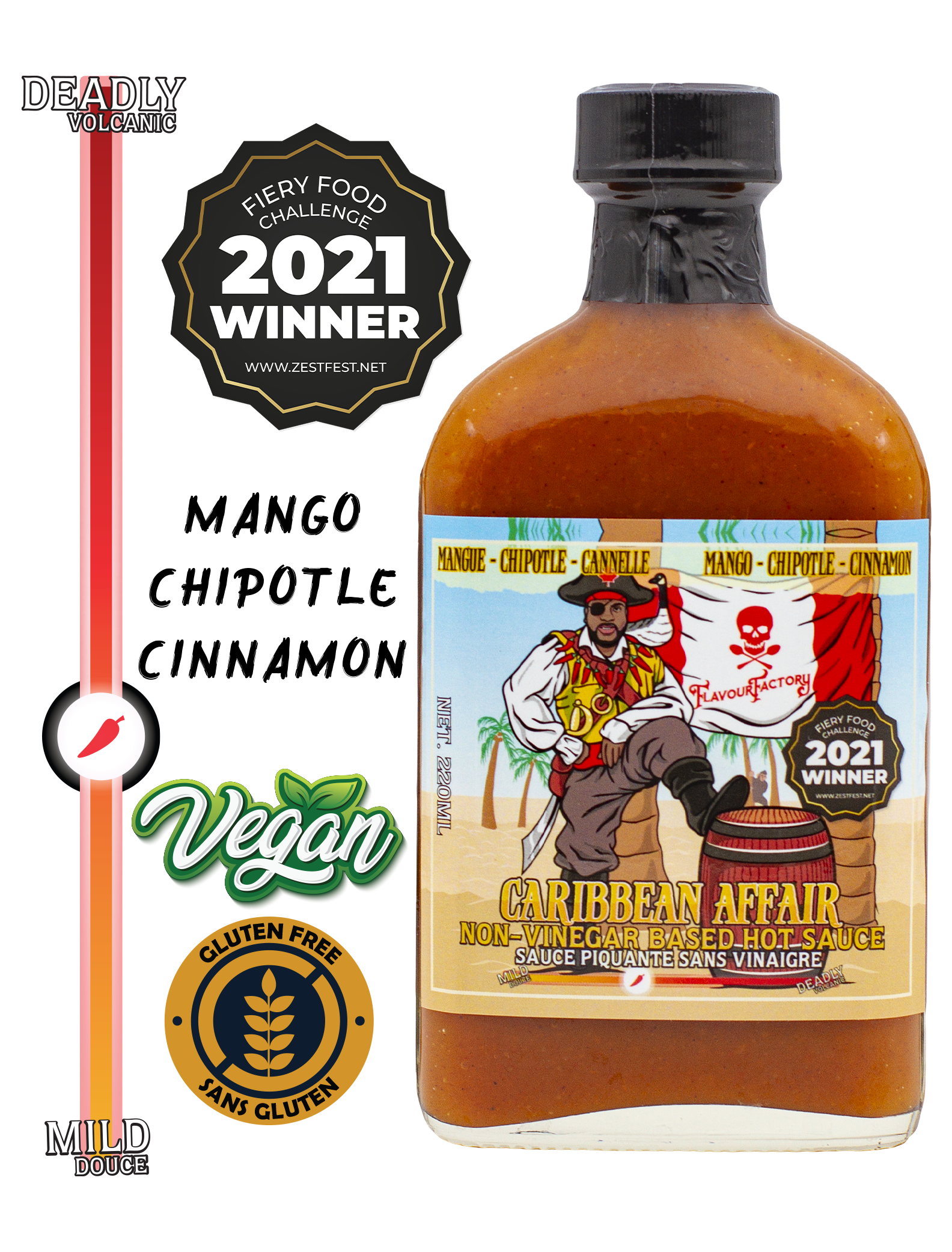 Caribbean Affair Hot Sauce
Let's take an exotic ride through the tropics. A summertime breeze with a warm hint of cinnamon tingles the palette as mango cools the heat. The BBQ invites this intense flavour experience, as chipotle keeps the heat lingering.
MANGO, CHIPOTLE, CINNAMON
Dipping, Marinade, Curry Dishes, Roasts, Caribbean and Mediterranean plates. Try it as a base for salad dressing.
MEATS: Beef, Chicken, Pork, Lamb
​​​​​​​VEGAN & GLUTEN FREE
Kesar Mango Pulp, Water, Carrots, Apple Cider Vinegar, Sugar, Chipotle Powder, Salt, Ground Cinnamon, Sorbic Acid, Carolina Reaper Powder