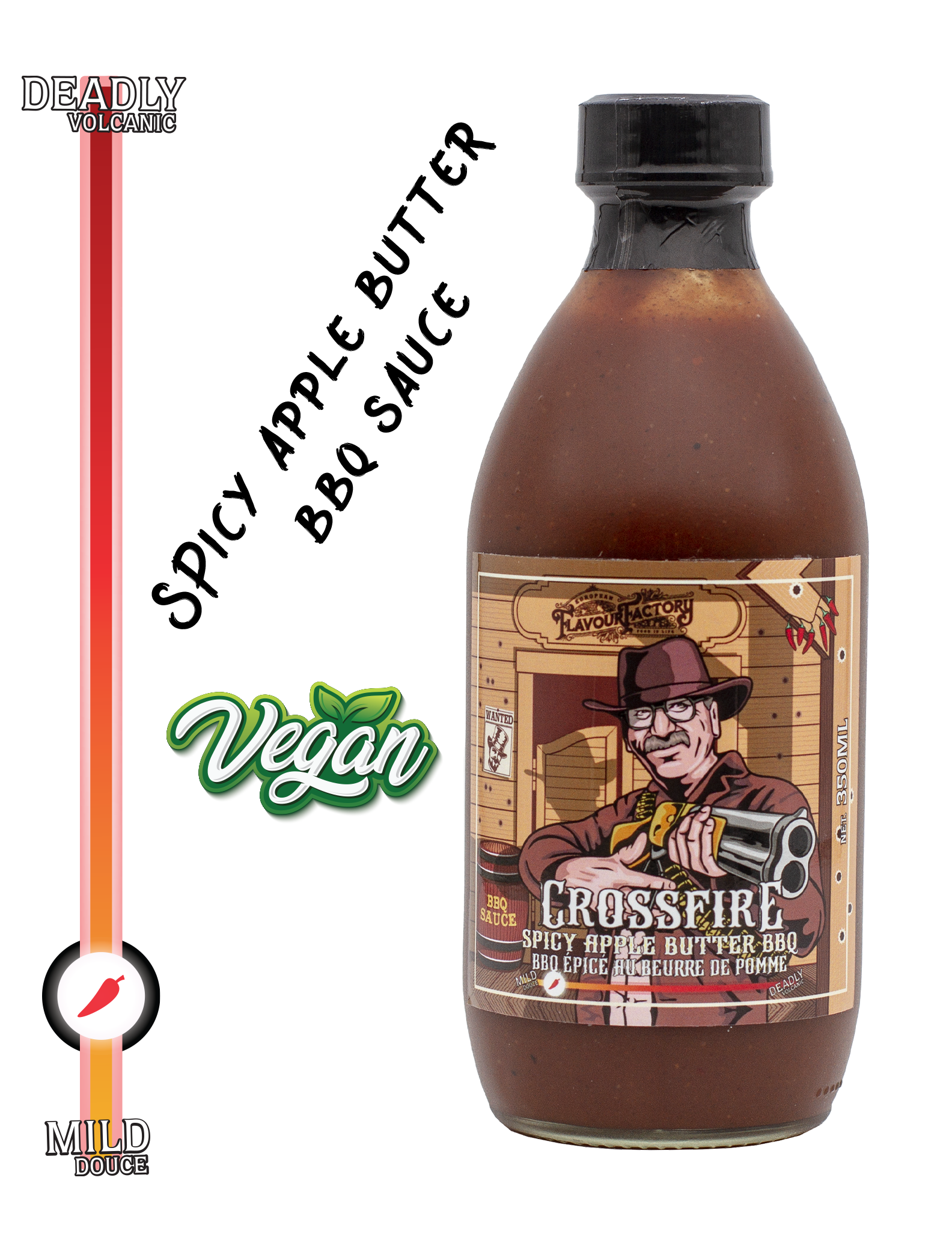 Crossfire Spicy Apple Butter BBQ
THE PERFECT BBQ SAUCE FOR EVERY SEASON. NOT TOO SWEET, JUST RIGHT!
THIS RICH, INCREDIBLE, ONE-OF-A-KIND, SPICY BBQ SAUCE, MADE WITH REAL APPLES WILL HAVE YOU COMING BACK FOR MORE. DON'T BELIEVE ME, JUST ASK DON WHAT HE'LL DO FOR A BOTTLE. SWEET HOMEMADE APPLE BUTTER WITH NATURAL SMOKE WITH A LITTLE TWIST AT THE END.(LIKE EVERY GOOD MOVIE)
Contains Soy, Wheat, and Sulphites.
VEGAN
Apples, Tomatoes, Brown Sugar, Water, Apple Cider Vinegar, Soy Sauce, Salt, Pepper, Chipotle Powder, Sorbic Acid