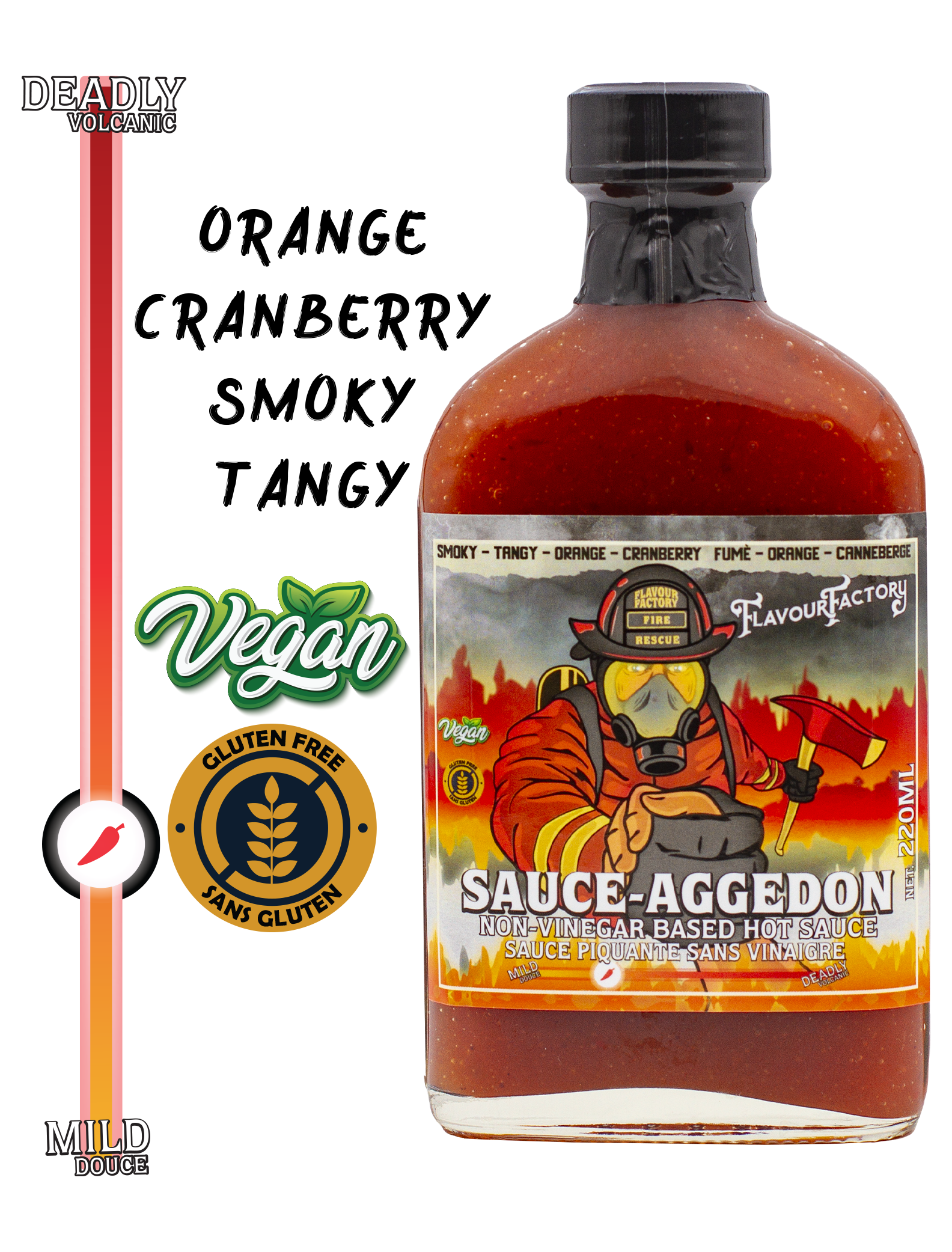 Sauce-Aggedon Hot Sauce
Watch the flames reach a boiling point, sizzling with a cranberry, tangy zesty BBQ punch that will leave your taste buds in shock. Starting off sweet and ending with a medium spice.
SMOKY, ORANGE, CRANBERRY
Dipping, Marinade, Fantastic with Veggies and Poultry. Try it in your Caesar Cocktail.
MEATS: Beef, Lamb, Pork, Poultry
​​​​​​​VEGAN & GLUTEN FREE
Cranberry Sauce, Original Syrup, Orange Juice, Water, Sweet Bell Pepper, Onions, Apple Cider Vinegar, Sugar, Salt, Ginger Powder, Garlic Powder, Carolina Reaper Powder, Sugars, Sorbic Acid