Maple Fire Hot Sauce Information Flavour Factory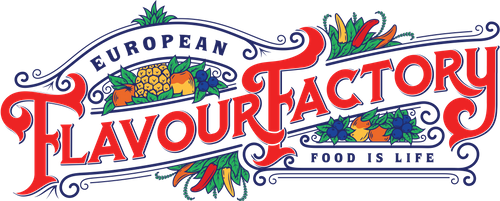 Maple Hot Hot Sauce aka MAPLE FIRE
We proudly present our tantalizing creation: a non-vinegar-based fruity maple hot sauce that's a true delight for your taste buds.
Our hot sauce is the embodiment of flavour, crafted with care to provide a unique and delectable experience. What sets it apart? It's gluten-free and vegan, making it a guilt-free indulgence for all. We believe in inclusivity, and our hot sauce is a testament to that commitment.
Dive into a world of fruity goodness with our hot sauce, where the harmonious blend of apple, peach, pineapple, pears, grapes, and cherries creates a symphony of sweet and tangy notes. The essence of Canadian Maple and original syrup adds a touch of richness that's simply irresistible.
For those who crave a fiery kick, we've infused our sauce with Carolina Reaper, ensuring a spicy adventure that will satisfy even the boldest taste buds. Our hot sauce is available in three heat levels – mild, medium, and hot – so you can choose the intensity that suits your palate.
In addition to a range of heat levels, we offer various sizes to fit your needs, whether you're a casual enthusiast or a devoted hot sauce aficionado. No matter the size, every bottle embodies the same dedication to quality and taste.
Rest assured, our hot sauce is made right here in Calgary, a city known for its passion for quality food. We are proudly Canadian, and our sauce reflects the essence of our nation's culinary diversity and excellence.
Join us on a journey of flavour and passion, and elevate your culinary adventures with our gluten-free, vegan, and incredibly delicious non-vinegar-based fruity maple hot sauce. Discover the taste of Canada, one mouth-watering drop at a time.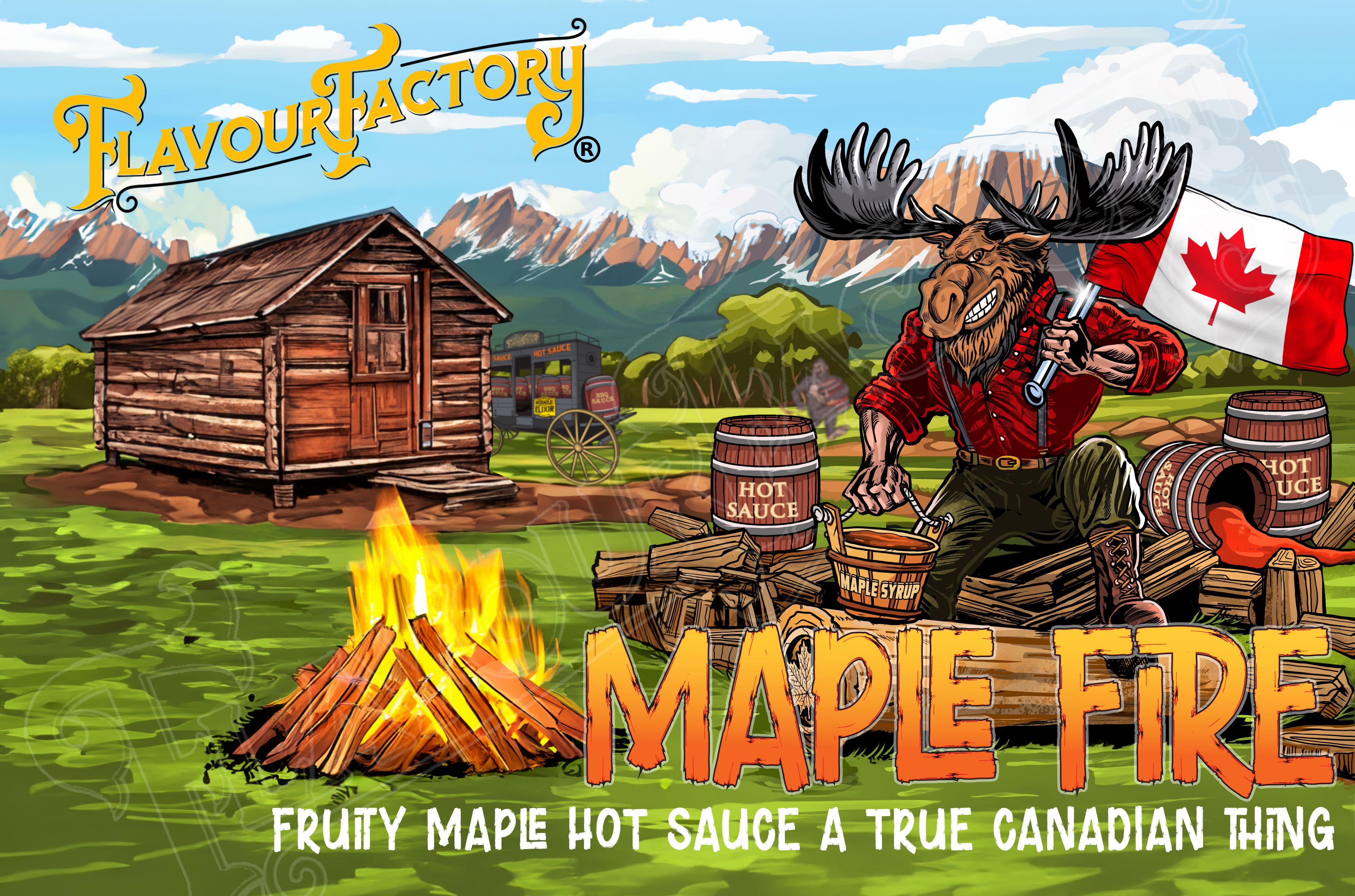 Nous présentons fièrement notre création alléchante : une sauce piquante au sirop d'érable aux fruits, non basée sur le vinaigre, qui est un véritable délice pour vos papilles gustatives.
Notre sauce piquante est l'incarnation de la saveur, élaborée avec soin pour offrir une expérience unique et délectable. Qu'est-ce qui la distingue ? Elle est sans gluten et végétalienne, en faisant une indulgence sans culpabilité pour tous. Nous croyons en l'inclusivité, et notre sauce piquante en est la preuve.
Plongez dans un monde de délices fruités avec notre sauce piquante, où le mélange harmonieux de pomme, de pêche, d'ananas, de poires, de raisins et de cerises crée une symphonie de notes sucrées et acidulées. L'essence de l'érable canadien et du sirop original ajoute une touche de richesse tout simplement irrésistible.
Pour ceux qui recherchent une touche épicée, nous avons infusé notre sauce avec du Carolina Reaper, garantissant une aventure épicée qui satisfera même les papilles les plus audacieuses. Notre sauce piquante est disponible en trois niveaux de piquant - doux, moyen et fort - afin que vous puissiez choisir l'intensité qui convient à votre palais.
En plus de la gamme de niveaux de piquant, nous proposons différentes tailles pour répondre à vos besoins, que vous soyez un amateur occasionnel ou un fervent aficionado de la sauce piquante. Peu importe la taille, chaque bouteille incarne la même dévotion à la qualité et au goût.
Soyez assuré que notre sauce piquante est fabriquée ici même à Calgary, une ville connue pour sa passion pour la qualité alimentaire. Nous sommes fiers d'être Canadiens, et notre sauce reflète l'essence de la diversité et de l'excellence culinaires de notre nation.
Rejoignez-nous dans un voyage de saveurs et de passion, et rehaussez vos aventures culinaires avec notre sauce piquante sans gluten, végétalienne et incroyablement délicieuse, à base de sirop d'érable aux fruits. Découvrez le goût du Canada, une goutte appétissante à la fois.
Why Non-Vinegar Based?
Non-vinegar-based hot sauces offer a milder and more balanced flavour profile, allowing the natural taste of ingredients to shine through without overpowering them. This makes them versatile, as they can be used to complement a wide range of dishes without dominating the flavour. Additionally, non-vinegar-based sauces are often preferred by those with sensitive stomachs or acid reflux issues, as they are less likely to trigger discomfort.
Les sauces piquantes non à base de vinaigre offrent un profil de saveur plus doux et équilibré, permettant aux saveurs naturelles des ingrédients de s'exprimer sans les dominer. Cela les rend polyvalentes, car elles peuvent être utilisées pour compléter une large gamme de plats sans emporter la saveur. De plus, les sauces non à base de vinaigre sont souvent préférées par ceux qui ont des estomacs sensibles ou des problèmes de reflux acide, car elles ont moins de risques de provoquer des désagréments.
Ingredients/Ingrédients
Ingredients: Apple, Fruits(Peach, pineapple, pears, grapes, cherries), Canadian Maple, Original syrup, gluten-free soy sauce, Carolina Reaper, sugar, water, xanthan gum, sorbic acid
Ingrédients: Pomme, Fruits (Pêche, ananas, poires, raisins, cerises), Érable canadien, Sirop original, Sauce soya sans gluten, Carolina Reaper, sucre, eau, gomme de xanthane, acide sorbique.